We love the Austin area and we're excited to bring in-home physical therapy to Texas! Did you know we serve everywhere from Cedar Park to Garfield? Wherever you live in the Austin area, a Luna physical therapist will be available to treat you on your schedule.
At Luna, we're ready to start taking care of you immediately—there's no waiting list, no prescription required, and we accept most insurance. Feel better and recover faster without the hassle of going to a clinic. We come to you to make the PT experience as convenient as possible.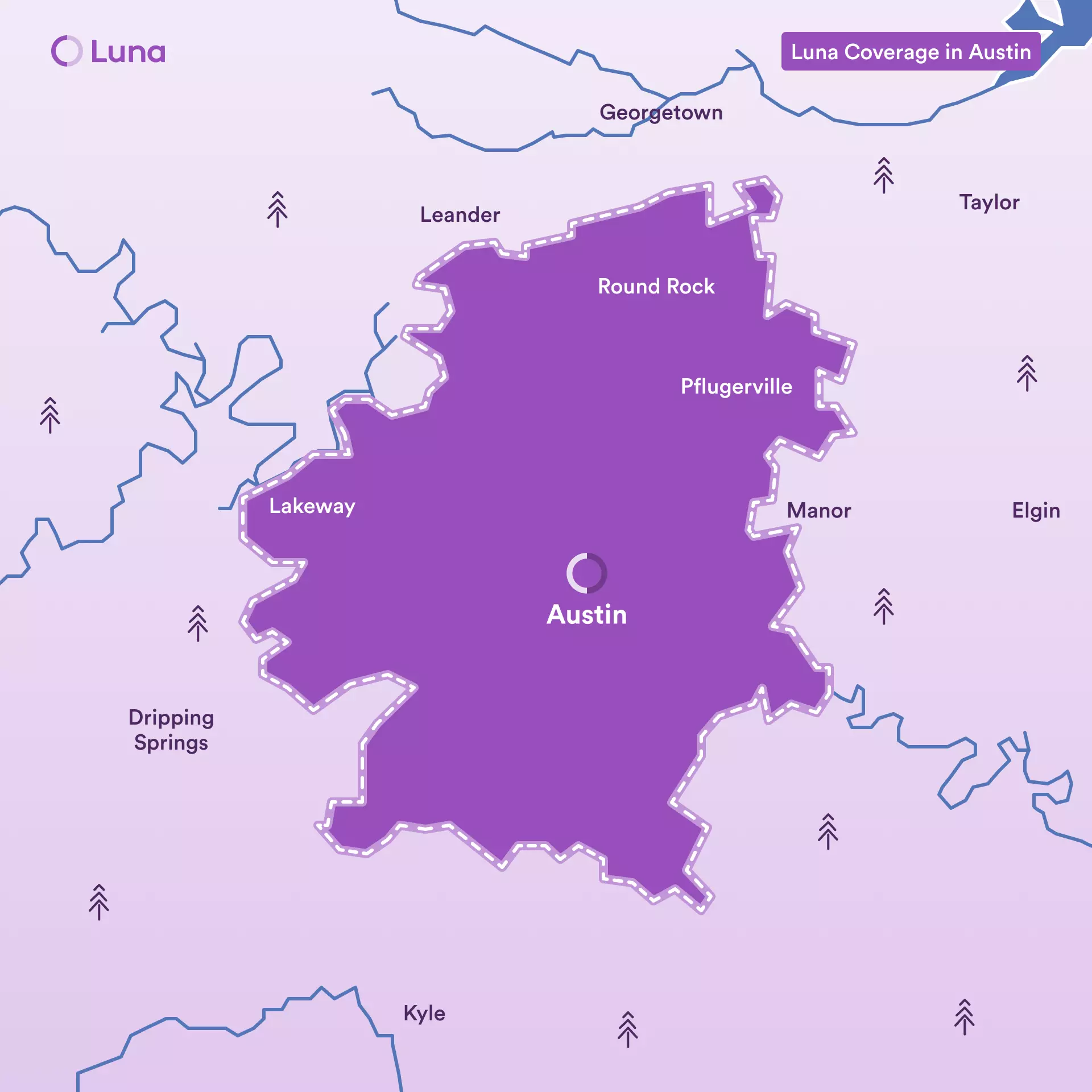 Cities
We've got your back. Book a PT today.